I just love getting the mail. You never know what goodies might be there!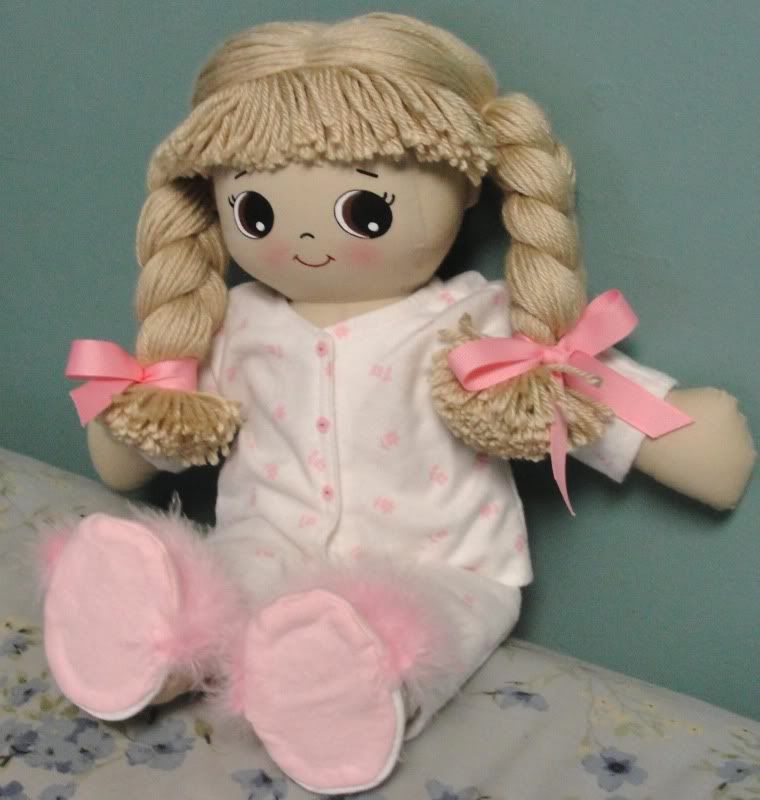 Just look at this little cutie! She is an
Adorable Kinder
cloth doll named Hope. I won her from
Busy Mommy Media
. Had a hard time deciding between this one and Evelyn. (Evelyn was my late grandmother's middle name. S. would have been named Evelyn if my husband hadn't objected so strongly!) In the end though Hope's adorable little pajamas won out and I picked her. I think I am going to put her back for S's birthday.
I have to say I am impressed with how sturdy this doll is. The hair is sewn on and then glued to make it even more secure. My girls play rough but I think this doll would be up to the task.
Also in my mailbox was a free coupon for any Entenmann's product from a recently expired sweepstakes.
So what was in your mailbox today?