Thank you for considering Great Blog Giveaways to review your product and/or host a giveaway. I love being the first to know about the latest and greatest products for families. I enjoy promoting family- friendly or healthy living products through blogging and various social media outlets, especially Twitter.
Before we go any further, I feel it is important that you know a little bit about myself and my family so you can decide whether or not your product would be a good fit.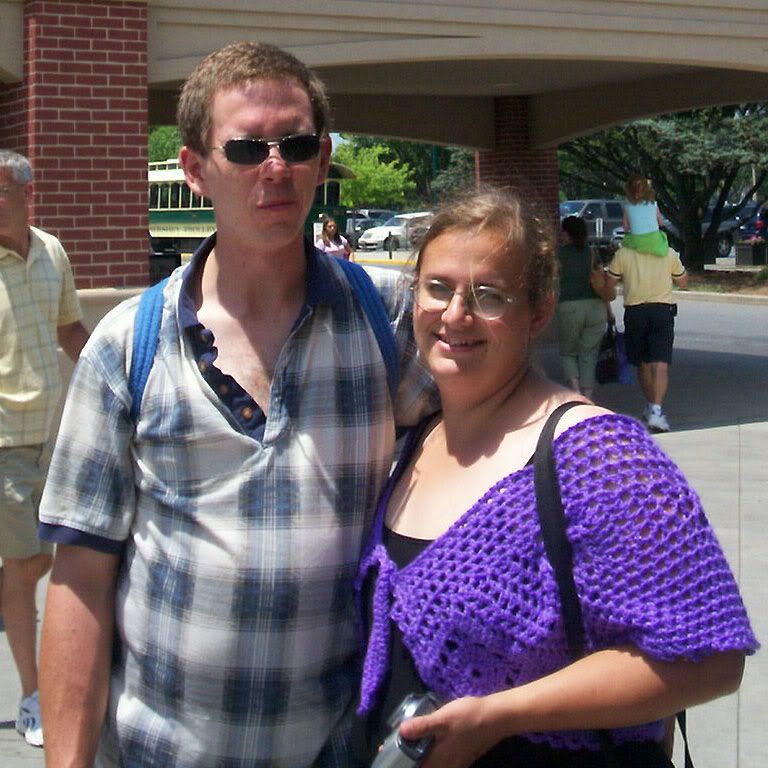 Jen and Kevin are both in their mid to late thirties, and are the parents of 4 wonderful children. Jen is the chief blogger around the house. She is a dietitian by profession, but is currently a stay at home mom. She loves to cook and bake. The latest kitchen gadgets make her oooohh and aaaahh. She also loves all sorts of crafts. Despite being a dietitian, she has an insatiable desire for all things chocolate. Kevin is employed in the IT field and loves to stay on top of the latest trends in computing , gaming, and electronics.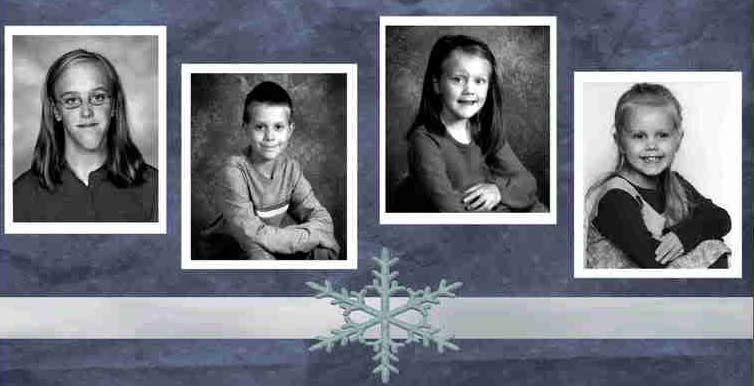 Kevin and Jen have a 16 year old daughter, an 11 year old son, a 7 year old daughter, and a 5 year old daughter. They are all available to offer candid reviews of kid appropriate products. The 16 year old is a member of her high school marching band, loves all things Twilight, and couldn't live without her Ipod. The 11 year old is Nerf gun and Lego-obsessed and enjoys writing stories. He is an active member of his Boy Scout troop. The seven year old is a chatty little girl who never fails to speak her mind. She loves to read and do all sorts of crafts with mommy. The 5 year old is a girly-girl through and through. She loves all things princess-related and spends hours playing with her dollhouse.
Our family interests include green living, photography, geocaching and other outdoor activities, health and fitness, and Saturday family nights which involve large amounts of pizza and games (both board and Wii).
Now that you know a little bit about us, if you feel that our family is a good fit with your product, we would love to review it in conjunction with a giveaway. We are a family-friendly blog, so we will not review adult or explicit products. Categories of products that we will review include
Food
Kitchen products and gadgets
Health and beauty aids
CD's and DVD's
Toys and games
Video games for the Wii platform
Jewelry
Clothing and accessories
Books
Home and garden
Green living
Health and fitness
There is no charge for a review and hosted giveaway. We do ask that the sponsor send Great Blog Giveaways a full-size product to sample so that we can write a thorough review. Items sent for review will not be returned to the sponsor unless otherwise agreed upon. This will be considered on a case by case basis. In addition, we ask that the sponsor provide the same product (or similar) for a giveaway to one of our readers. The sponsor is responsible for mailing the prize to the winner upon conclusion of the giveaway.
Giveaways are a great way to generate buzz about your products. We run our giveaways to promote maximum exposure to our sponsors. We begin with an honest, thoughtful review of the sponsor's product. Links to the sponsor' website are placed strategically throughout the review. Photos of my family members using the products will be included. To enter the giveaway, each entrant is required to visit the sponsor's website and answer a question for the first entry. Extra entries are offered for other activities such as signing up for the sponsor's newsletter, becoming a facebook fan, following on twitter, etc, depending on the sponsor's need.
All Great Blog Giveaways are open to US residents 18+. They can also be opened to residents of Canada or worldwide at the sponsor's discretion, additional eligibility is at the discretion of the sponsor. Each giveaway is individually customized to best meet the needs of the sponsor. Great Blog Giveaways takes care of all aspects of running the giveaway.
Giveaways run for 14 days. All comments are moderated and each one read to ensure that entrants have complied with all giveaway rules. Following completion of the giveaway, Great Blog Giveaways chooses the winner through Random.org's widget. Winners are then emailed and posted to the site. Winners have 48 hours to respond with shipping information or an alternate winner will be chosen. Great Blog Giveaways agrees to forward shipping information to the sponsor within 24 hours of receipt from the winner. We ask that the sponsor mail the prize directly to the winner unless other arrangements have been agreed upon by both the sponsor and Great Blog Giveaways. Prizes should be mailed to the winner in a timely manner. We tell our winners to expect their prize no later than 4-6 weeks.
Benefits of having Great Blog Giveaways review your product
Increased traffic. We advertise our giveways on over 30 different contest submission sites, including three of the largest online sweepstakes directories. Online-sweepstakes currently has over 203, 736 members (source: http://forums.online-sweepstakes.com/, accessed 11-25-09). Cashnetsweeps has an average of 8,800 visitors monthly (source: http://www.quantcast.com/cashnetsweeps.com/summary, accessed 11-25-09). Sweepstakes Advantage has on average 58,600 monthly visitors (source: http://www.quantcast.com/sweepsadvantage.com, accessed 11-25-09). We also submit our giveaways on popular blog-specific sites, such as Prizey.net.

Increased consumer awareness of your product through thorough reviews and use of various social media outlets, such as twitter and facebook.
Thank you for your time! We look forward to working with you. Contact me at ssovrnej (at) gmail.com if you would like me to do a review and/or host a giveaway of your product!