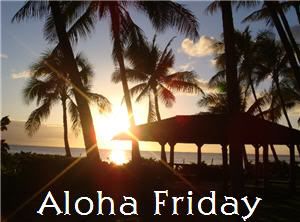 It's almost the weekend!!! Woo-hoo!!!
It's Aloha Friday at
An Island Life
! Take a break from posting and answer a simple question by leaving a comment. Then be sure to check out all the other bloggers participating. It's a great way to get to know each other.
My Question this week:
What movie could you watch over and over and never get tired of it?
My answer:
Pride and Prejudice - the newest version, although I do love the A&E version as well. Or the Phantom of the Opera.