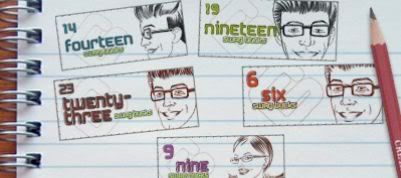 It is a Mega Swag Bucks Day!!!
Every Friday,
Swag Bucks
awards Swag Bucks in huge increments. Plus, if you collect all of their special Back to School Bucks, you get extra Swag!
How do you win? Just do your normal online searches using Swag Bucks. I have Swag Bucks set as my homepage to make it easy to earn Swag Bucks. Your
Swag Bucks
can then be exchanged for gift cards and more! It takes just 450 Swagbucks to get a $5 Amazon gift card. You can easily earn that in a month or less with no referrals. You are going to be searching anyway, so why not get paid for it? Those Amazon gift cards add up quickly. I am saving them up to do Christmas shopping.
So have you been bit by the Swag Bug yet???? Don't miss out!