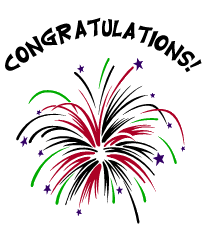 Congrats to the latest GBG winners!
The winner of the Domaine Jewelry Giveaway is
Uniquely Stylish Watch is very very nice at only sale price 6.99. This is beautiful in the pictures.
The winner of the Total Pillow Giveaway is
Katy~The Country Blossom said... 107

I need a total pillow because I get migraines from time to time and I think this would help me to rest comfortably when dealing with them.


The winner of the Penguins of Madagascar Prize Pack Giveaway is
Katy and Wes said... 130

I would gvie this to my daughter. She would love it!


I will be contacting the winners shortly by email. They have 48 hours to reply or a new winner will be drawn. Thanks to everyone who entered!