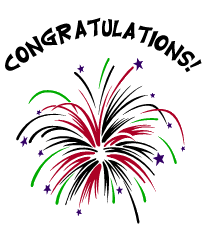 Lots of winners to announce today! All winners are chosen by random.org and their entries are verified.
The winner of the Chex Party Mix Prize Pack Giveaway is
The winner of the EZ Sox Giveaway is
The winner of the Electric Scalp Massager Giveaway is
The winner of the Children's Coldcalm Giveaway is
I Caught Santa
Giveaway are
Jessica D.
said...
2
This would be AWESOME! for my son. He is 5 and starting to doubt santa's existance.
Following this wonderful blog via gfc under jdsmyrf3
Just to see who is reading, we only had 3 entries in the I Caught Santa giveaway, but 5 prizes to give away. So the first 2 people to leave a comment below with their email address will also receive an I Caught Santa gift code for a free photo.
Congrats to the winners! They have been emailed and have 48 hours to reply back with their mailing information. A big thanks to everyone who entered!